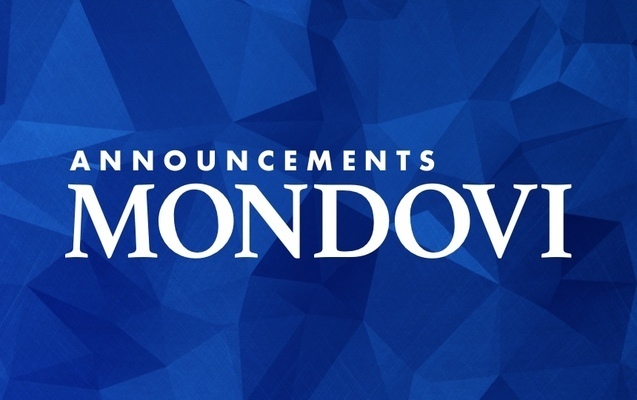 High School Announcements 10/21/2019
Sara Heike
Monday, October 21, 2019
WIN 1 Meetings: (Remember to have attendance taken in your WIN 1 before reporting to meetings)
Monday, October 21st: FFA meeting in Ms. White's room to kick off the fruit sale.
Monday, October 21st: Who's who - Please Report to Mrs. Fath's room: Bailey Fueling, Justin Rykal, Casey Denk, Austin George, Maddie Ness, Colten Bee
Tuesday, October 22nd: Boys' basketball meeting in Mr. Anderson's room.
Wednesday, October 23rd: Science Club meeting in Mr. Anderson's room.
Wednesday, October 23rd: Student council executives meeting in Mrs. Berger's room.
Wednesday, October 23rd: Who's who - Please report to Mrs. Fath's room: Maddie Ness, Jackson Falkner, Grace Boley, Dalton Zingshiem, Anna Roby, Tristian Bjork
Friday, October 25th: Who's who - Please report to Mrs. Fath's room: Paige Livingston, Raith Bauer, Claire Lewis, Lance Crawford, Maddy Marsh, Jaden Gilreath, and Austin George
Monday, October 28th: Full council meeting in Mrs. Berger's room.
Tuesday, October 29th: DSC Sportsmanship Summit Council meeting in Mr. Pongratz's room.
Wednesday October 30th: History Club meeting in Mrs. Flaherty's room.
General Announcements:
Sophomore class dues should be turned in this week during WIN 1 in Mrs. Berger's room. Dues are $10. Make sure to get a receipt when you pay.
Any high school boys interested in playing basketball this year should let Mr. Anderson or Mr. Christianson know at their earliest convenience prior to Tuesday's meeting.
Club's Choice Music Fundraiser Items: NEED to be picked up between 3:15pm and 4:00 pm Tuesday in the band room.
Buffalo County Student Flu Shot Clinic: Thursday, 7:00-10:00 am, in the small gym for those who completed the needed paperwork by October 17th.
Seniors: Please get your packet for Senior Credits and Senior Quote to Mrs. Fath by October 31st. Turn it in early if possible. It will not be accepted if turned in late. If you need another copy, please see Mrs. Fath.
Seniors: The deadline for Senior Credits/Quote, senior pictures, baby/ little kid pictures (we can scan these if necessary) and younger year pictures from Elementary or Middle School years is October 31st. Photographers may email afath@mondovi.k12.wi.us or you may bring in your chosen photo on a CD or flash drive. If you are not having senior pictures done and would like Mrs. Fath or a yearbook staff member to take a picture of you for free, please make the necessary arrangements. We want all seniors to be pictured in the 2020 yearbook.
Picture Retakes: Picture retakes have been rescheduled to Friday, November 8th.
Yearbooks: There's still time to purchase yearbooks but the price will increase from $47 to $50 by mid November. Order your yearbook online at Jostens.com. All yearbook orders must be submitted by February to guarantee that you will get a book in the Spring. See Mrs. Fath if you have any questions.
Speed School: Mondays and Thursdays from 3:40-4:20. Open weight room is Tuesdays and Fridays from 3:40-4:30.