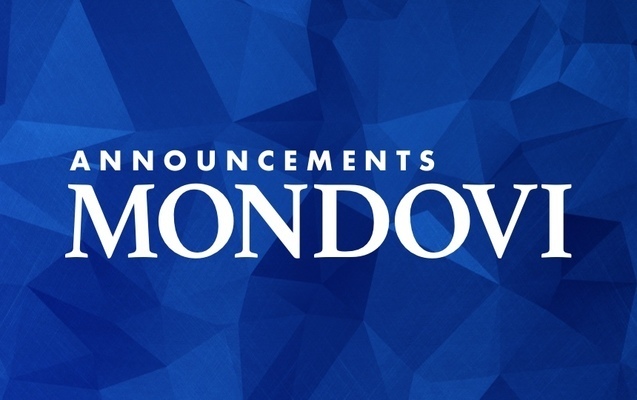 High School Announcements 4/24/19
Sara Heike
Wednesday, April 24, 2019
Homeroom Meetings: (Remember to have attendance taken in your Homeroom before reporting to meetings)
Wednesday, April 24th: Full council student meeting in Mrs. Berger's room.
Wednesday, April 24th: Zachary Pax and Zach Kauten, Meet with Mrs. Fath for a picture with your 1st place FBLA trophies.
Thursday, April 25th: All girls interested in going out for tennis in the fall, meet in Mrs. Robaidek's room.
Monday, April 29th: Meeting in Mrs. Berger's room for any freshman, sophomore or junior interested in running for student council.
General Announcements:
Post Prom Forms: Please get any completed permission slips you may have to the office ASAP.
Lifeguarding: Students who are interested in being a lifeguard and working at the pool this summer-applications are due in the office by Friday. They are looking at hiring next week already!
Senior Day: Friday at C-FC High school. Buses will be leaving at 8:05 so we can get there for cinnamon rolls before the day begins! Make arrangements with your work release schedule (talk to Mr. Bauer if you need help with that) and don't sleep in if you have miscellaneous/no credit 1st hour.
Are you interested in joining the High School Student Council? If so, please see Mrs. Berger by Friday to find out how to join!
Seniors: Please check your school email for the senior activity award form. The form is due to Renee in the district office by Friday.
NHS Highway Clean Up: Saturday, May 11th at 8:00 am.
Congrats to the following seniors that lettered in FBLA by qualifying for State or for being an active member for three years or more: Rian Evans, Ryan Fath, Haley Glanzman, Amalah Hjort, Avery Hoepner, Marin Jacobson, Jordan Jehn, Morgan Kacures, and Jenna Zacharias. Students, please stop by Mrs. Fath's room for your certificate and pin.
Stop in the office for a $40.00 off Tux Rental coupon at Mel's Clothing and Recreation.
Gaming Club: Tuesdays, 4:00-6:00 pm in Ms. Vida's room.