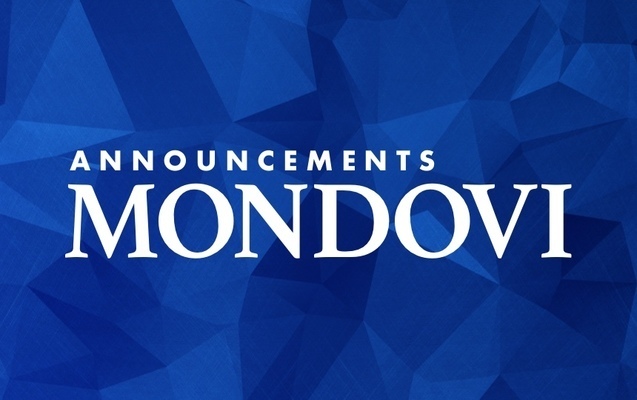 High School Announcements 4/30/19
Sara Heike
Tuesday, April 30, 2019
Homeroom Meetings: (Remember to have attendance taken in your Homeroom before reporting to meetings)
Tuesday, April 30th: Meeting in the team locker room for all freshmen-juniors who are planning to play volleyball in the fall. Varsity players should bring their team camp form and money to the meeting.
General Announcements:
This week is the 3rd annual Let's Make a Difference Week. To help spread awareness make a difference, the student council is highlighting a different cause each day. To show support of those causes, join in by wearing the cause's signature color.
Monday: Down Syndrome Awareness Day - yellow and blue
Tuesday: Autism Awareness Day - blue
Wednesday: Epilepsy Awareness Day - purple
Thursday: Mental Health Awareness Day (depression - green, anxiety - teal and eating disorder - purple/periwinkle focus)
Friday: Good Deed/Spirit Day - Mondovi blue
Also, to help support the cause and make a difference, the student council is collecting spare change. The homeroom to bring in the most money will win a yummy treat!
Seniors: If you have earned scholarships from a source outside of the school please let Mr. Hass know ASAP (Wednesday at the latest) so we can recognize your achievements at next week's Awards Night.
Attention Students that were at Prom: If you or your parents want copies of pictures that you know Mrs. Fath took at prom, please send her an email to request a copy or stop in sometime during homeroom or 8th hour.
NHS Highway Clean Up: Saturday, May 11th at 8:00 am.
Gaming Club: Tuesdays, 4:00-6:00 pm in Ms. Vida's room.