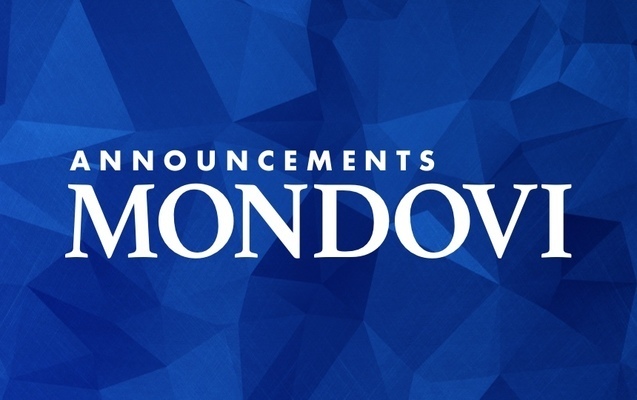 High School Announcements 10/04/2019
Sara Heike
Friday, October 04, 2019
WIN 1 Meetings: (Remember to have attendance taken in your WIN 1 before reporting to meetings)
Tuesday, October 8th: Any student interested in joining Pep Club, report to Mrs. Everson's room after WIN Attendance.
Tuesday, October 8th: FFA food for America meeting in Ms. White's room.
Wednesday, October 9th: Who's Who Pictures, please report to Mrs. Fath's room: Whitney Roytek, Nathan Pelke, Grace Boley, Lance Crawford, Abbey Fedie, Carter Johnson, Anna Roby, Tristian Bjork. Bring any necessary props for the picture.
Thursday, October 10th: Who's Who Pictures, please report to Mrs. Fath's room: Lyndsey Thompson, Nolan Seipel, Paige Livingston, Colton Olson, Sarah Gifford, Jackson Falkner, Casey Denk, Justin Rykal. Bring any necessary props for the picture.
Thursday, October 10th: All students signed up for the Europe 2020 trip need to meet in Mrs. Flaherty's room.
Friday, October 11th: Senior class photo at Mirror Lake. Seniors should report to the area outside Door 6 after attendance for further instructions. If it is raining, we might take the picture in the big gym.
Tuesday, October 29th: DSC Sportsmanship Summit Council meeting in Mr. Pongratz's room.
General Announcements:
Power Buff Football: Those students who are signed up will be dismissed from 5th hour at 12:00 TODAY to change for the games. Please be in the gym by 12:10 to meet and go outside. (Staff, please watch for a list of students to be coming your way.)
Float and parade reminders: Floats should be to the school at 2:45 TODAY. Remind drivers that they will enter through the football field gates and then drive down past the softball fields to the school's back parking lot.
Juniors: Pay class dues to Zach Kauten during WIN 1 as soon as possible. Zach will be collecting dues in Mrs. Flaherty's room all week.
HS Food Pantry: Starting soon! If you are in a situation where you would benefit from extra food for the weekend at home, please pick up a form from the office. The form needs to be returned with a parent/guardian signature in order to participate. Further details will be provided once you have returned the signed permission form.
Buffalo County Blue Shirt Day: Please wear blue on Monday to raise awareness for bullying prevention.
Student Council Meeting: Monday during WIN 2 with Mr. Gray in the IMC.
Juniors & Sophomores: Are you interested in taking the PSAT? SIGN UP with Ms. McCoy-1st come, 1st serve (40 spots are available). The fee for the test is $17 and the registration deadline is Monday.
Oktoberfest Turkey Call Competition: Anyone interested in participating in the Youth and Adult Turkey Call Competition on October 12th at 10:00 am should pick up information in the office.
Blood Drive: The annual Blood Drive is Wednesday, October 16th! If you are 16 or older and would like to donate, please sign up on the student council bulletin board. If you are 16, you do need a signed parent permission form. They are on the bulletin board and also in the HS office. See Mrs. Berger with any questions.
Tuff Buff: Wednesday, October 16th (in the morning). If interested in competing, please sign up on the bulletin board outside the old HS study hall room. Sign up as a team or an individual. See Mr. Bielmeier with any questions.
Picture Retakes: Scheduled for October 17th.
Buffalo County Student Flu Shot Clinic: Thursday, October 24, 2019, 7:00-10:00 am, in the small gym. To receive the seasonal flu vaccine, please complete the consent form and return it to Sue Poeschel, School Nurse, by October 17th. Students will not be vaccinated without parent consent. Consent forms can be found on the school website under Health News or in the MS/HS office.
Attention Potential FBLA Members: If you missed the meeting and want to join, please sign up with Mrs. Fath and pick up an informational packet. Dues will be $15 and need to be paid by October 18th. As soon as you know what you would like to compete in, please let Mrs. Fath know.
Seniors: Please get your packet for Senior Credits and Senior Quote to Mrs. Fath by October 31st. Turn it in early if possible. It will not be accepted if turned in late. If you need another copy, please see Mrs. Fath.
Seniors: The deadline for Senior Credits/Quote, senior pictures, baby/ little kid pictures (we can scan these if necessary) and younger year pictures from Elementary or Middle School years is October 31st. Photographers may email afath@mondovi.k12.wi.us or you may bring in your chosen photo on a CD or flash drive. If you are not having senior pictures done and would like Mrs. Fath or a yearbook staff member to take a picture of you for free, please make the necessary arrangements. We want all seniors to be pictured in the 2020 yearbook.
Speed School: Mondays and Thursdays from 3:40-4:20. Open weight room is Tuesdays and Fridays from 3:40-4:30.