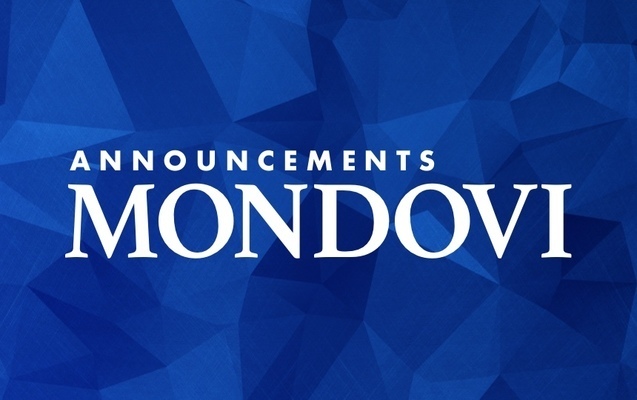 High School Announcements 11/11/2019
Sara Heike
Monday, November 11, 2019
WIN 1 Meetings: (Remember to have attendance taken in your WIN 1 before reporting to meetings)
Mondovi, November 11th: Favorite Senior Pics - Please report to Mrs. Fath's room: Evan Gray, Ryan Rud, Ashton Fedie, Abbey Fedie, Kali Weber, Casey Denk, Morgan Clark, Logan Rodriguez, Dylan Passa, Matt Swanson, Chevy Parker, Justin Rykal, Josh Rutkowski and Kayde Markham
Tuesday, November 12th: Full council student council meeting in Mrs. Berger's room.
Wednesday, November 13th: Science Club meeting in Mr. Anderson's room.
Thursday, November 14th: HS assembly in the multi.
General Announcements:
FFA Fruit Sale Orders: Due TODAY.
Juniors and Seniors: For those of you planning to take an AP exam this spring (in May), the deadline to register and submit payment for an AP exam is TODAY. Please check your email for detailed instructions or see Ms. McCoy with questions!
Boys' Basketball: There will be a High School Boys Basketball parent/player meeting in the cafeteria TODAY at 6:00 pm.
Volleyball Awards Banquet: Thursday at 7:00pm at Buzz's Bar & Grill. Pizza will be provided for all athletes but please bring $5.00/person to Coach Anderson for family members planning to eat.
Yearbooks: There's still time to purchase yearbooks but the price will increase from $47 to $50 on Saturday. Order your yearbook online at Jostens.com. All yearbook orders must be submitted by February to guarantee that you will get a book in the Spring. See Mrs. Fath if you have any questions.
Speed School: Mondays and Thursdays from 3:40-4:20. Open weight room is Tuesdays and Fridays from 3:40-4:30.