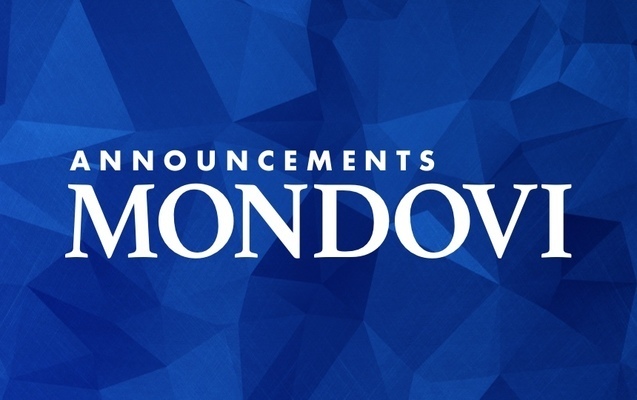 High School Announcements 11/12/2019
Sara Heike
Tuesday, November 12, 2019
WIN 1 Meetings: (Remember to have attendance taken in your WIN 1 before reporting to meetings)
Tuesday, November 12th: Full council student council meeting in Mrs. Berger's room.
Wednesday, November 13th: Science Club meeting in Mr. Anderson's room.
Wednesday, November 13th: Favorite Senior Picture in Mrs. Fath's room: Kayde Markham and Josh Rutkowski
Thursday, November 14th: HS assembly in the multi.
Friday, November 15th: Class officer pictures for the yearbook - The following students should report to Mrs. Fath's room: Sofia Sandberg, Tyler Urness, Destiny Hoyt, Keiryn Flaherty, Evan Gray, Anna Gray, Lilli Kreibich, Morgan Clark, McKenna Rud, Kurtis Johnston, Ella Poeschel, Zach Kauten, Casey Denk, Maddie Ness, Justin Rykal, Marissa Pax.
General Announcements:
Fan Bus: The school is planning to send fan buses to Medford for Friday's football game (a minimum of 30 people is needed to send a fan bus). The cost is $15.00/person and includes the bus ride and your ticket to get into the game. Students in 5th grade and below must be accompanied by a parent/guardian. Sign up in the Finance Office with Renee Lindstrom no later than 3:45 p.m. on Wednesday. Payment must be made when you sign up. Buses are scheduled to depart Friday at 4:30 p.m. outside door #5.
Volleyball Awards Banquet: Thursday at 7:00pm at Buzz's Bar & Grill. Pizza will be provided for all athletes but please bring $5.00/person to Coach Anderson for family members planning to eat.
Yearbooks: There's still time to purchase yearbooks but the price will increase from $47 to $50 on Saturday. Order your yearbook online at Jostens.com. All yearbook orders must be submitted by February to guarantee that you will get a book in the Spring. See Mrs. Fath if you have any questions.
Seniors: Please check your email and fill out the form regarding Senior Future Plans from Mrs. Fath. We are working on this yearbook page and hope to have it ready to submit by January. You can certainly proof and change this if your future plans change before we submit it.
Speed School: Mondays and Thursdays from 3:40-4:20. Open weight room is Tuesdays and Fridays from 3:40-4:30.