Greetings! By clicking on the link below, you can purchase various apparel and a few other goods, to help support all the golf programs at the School District of Mondovi. This includes: - HS Fall Girls' Golf Team - HS Spring Boys' Golf Team - MS Co-Ed Spring Team - Mondovi Summer Junior Golf League Program All proceeds after cost and shipping will go to directly help these programs continue to grow! Items could include Match Apparel, Team Bags, Towels, Training Items, and Trips to PGA 3M Open & TopGolf. ORDERS ARE DUE BY OCTOBER 12TH. Mondovi Golf Program Fundraiser Link:
https://rb.gy/nrkpl
Thank you for your consideration and let me know if you have any questions!

Tickets for this weekend's Volleyball invite in Marshfield will be electronic only. They will not have cash boxes onsite. Please use GoFan
https://gofan.co/app/school/WI12967
for purchasing tickets ahead of time. #mondovipride

No Middle School lifting this week, July 10-14, 2023

2023-24 EXTRA CURRICULAR OPENINGS PAY IS BASED ON A POINT SYSTEM. 1 POINT = $265. 1 – JV VOLLEYBALL 10 POINTS 1 – C-TEAM VOLLEYBALL 10 POINTS 1– MS DANCE 8 POINTS 1 – C-TEAM GIRL'S BASKETBALL 10 POINTS 1- MS TRACK 7 POINTS 1- JV BOY'S BASKETBALL COACH 1- C-TEAM BOY'S BASKETBALL COACH 10 POINTS 1- PROM ADVISOR 3 POINTS 1- ASSISTANT DANCE COACH, 6 POINTS Contact Randy Pongratz if interested. 715-926-3656 x 1356 or
rpongratz@mondovi.k12.Wi.us


We have an opening for an AM/PM Bus Route Driver. For more information, click this link
https://5il.co/1xbj1
. #mondovipride

Substitute Bus Drivers Wanted! Ever thought about being a bus driver? Here's your chance. You'll be paid for all on-site training. You'll get to work with great people that take pride in hauling the District's most precious cargo. Still not sure, here's some perks: You can bring your children to work with you. If you have young children at home, they are welcome to ride the bus on your route with you. You will have plenty of free time during the day. You'll have an office with a view 😊, and Summers off! Please contact Shelly at 715-926-3684, option 2 if interested.

Free Summer Meals for Kids #mondovipride

Greetings Buffalo fans. We will be holding a send off for the High School Track & Field athletes who will be competing at state this weekend . The send off will take place during Buffalo Time, 11:25-11:55, on Thursday June 1st. For those who wish to attend please enter through door #7 by the MS/HS Office. The Fire Department will escort the athletes out of town following the send off from school to Tractor Central. The event will be live-streamed as well. The WIAA State Track & Field Championships will be held this Friday and Saturday, June 2nd and 3rd, at UW-La Crosse. Go Buffaloes!!!

A work permit is required before anyone under the age of 16 is allowed to work in any job with the exception of agriculture or domestic service work. Parents can now apply for a work permit for their student online - there is no need to come into the Finance Office in order to get a permit. Parents can access the site here
https://rb.gy/wqdqr
. Payment is made directly to the Department of Workforce Development through this application.

2023 Swimming Pool Information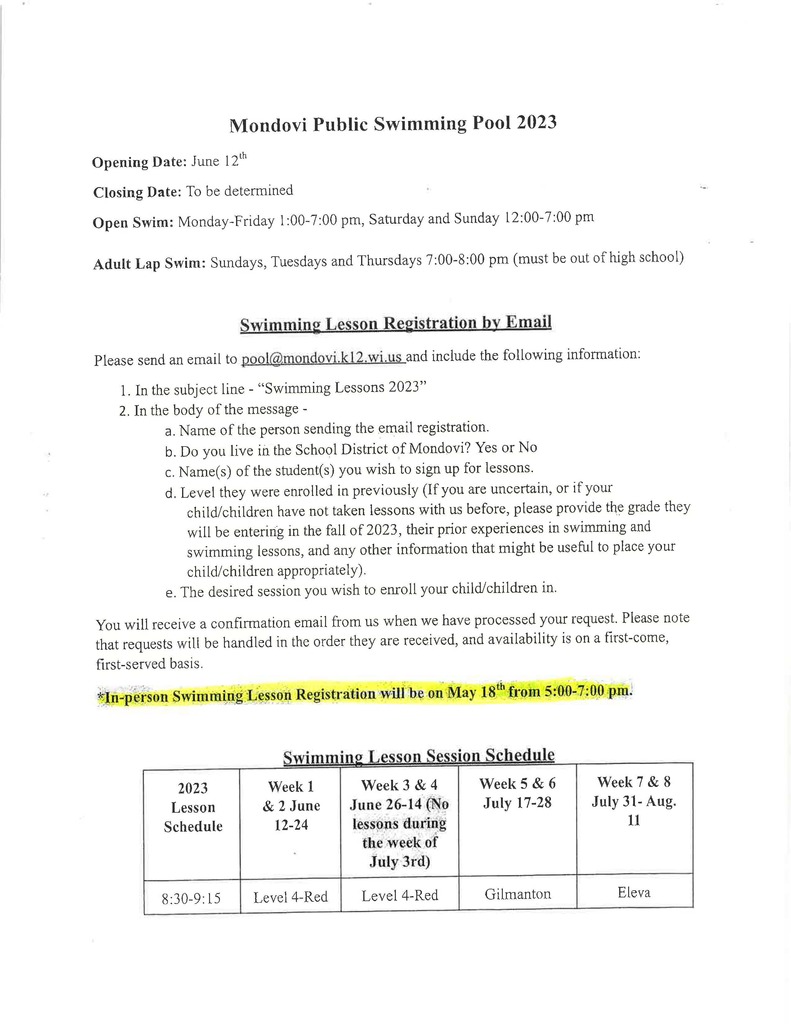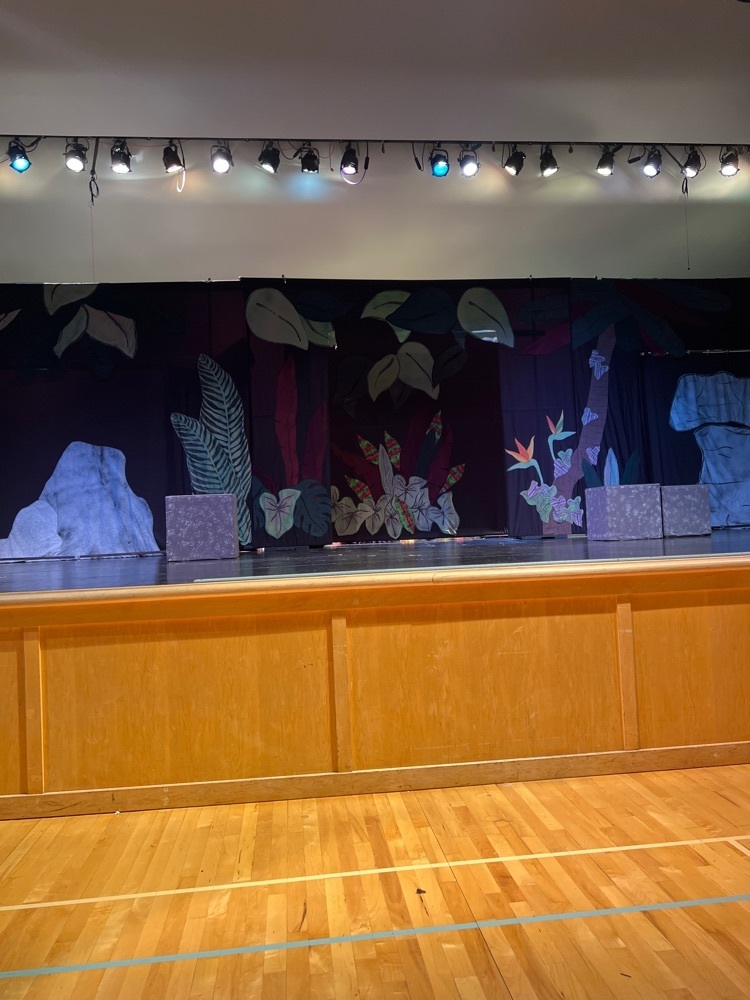 Are you at least 15 years old? If so, please consider being a lifeguard at our pool. We will be hosting a lifeguarding course the week of June 5. If interested, please contact Mr. Nelson in the Elementary Office.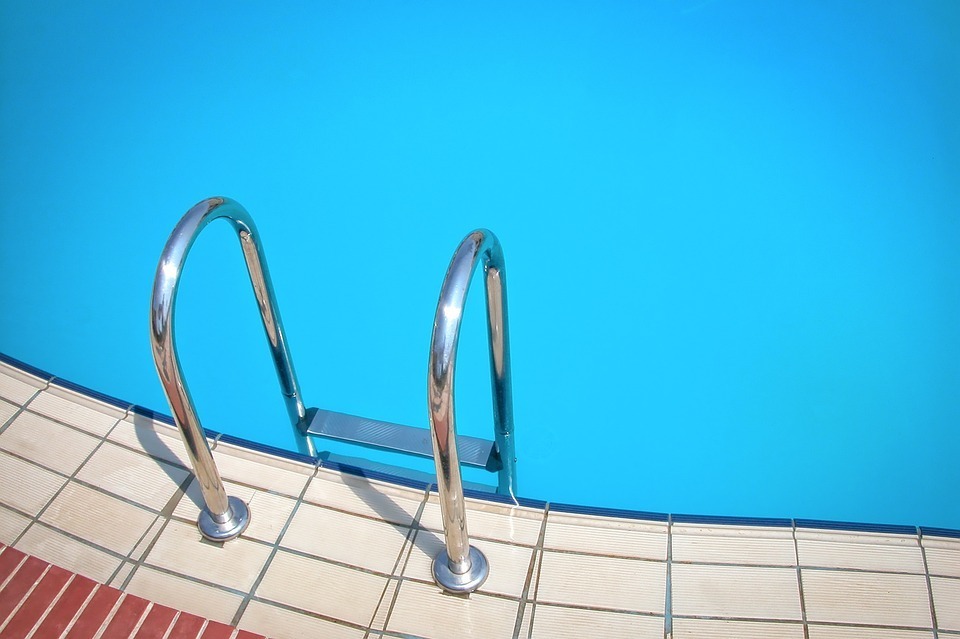 Tonight's Softball game is cancelled. (4/21/23)

Olivia Saxe was invited by CVTC and Senator Tammy Baldwin to be part of their unveiling of a new grant they received to help with healthcare partnerships between CVTC and local high schools. As part of this she was also included in a roundtable discussion about her career path and how CVTC/Mondovi have worked together to help her achieve her career goals. #mondovipride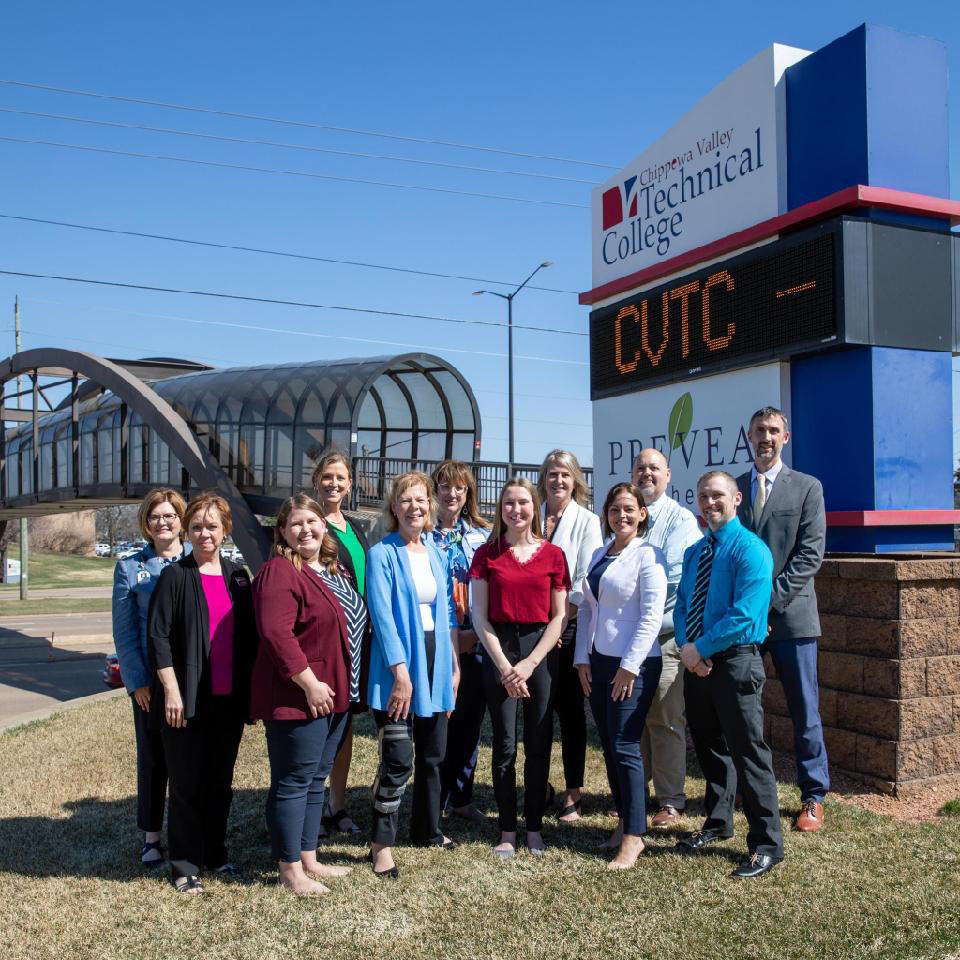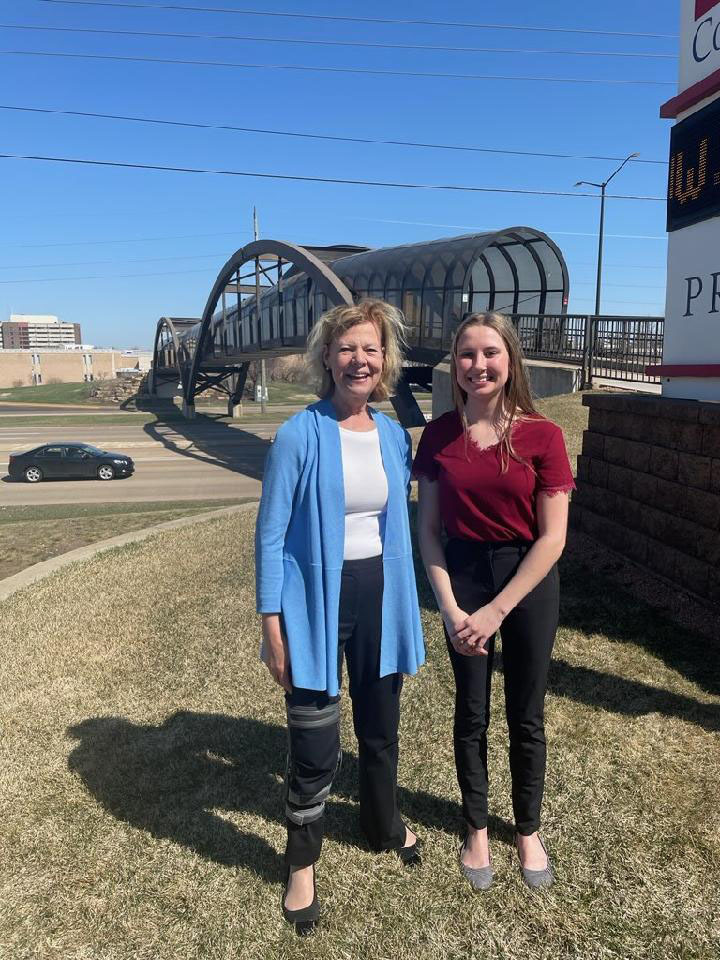 We will be running a 2-hour delay this morning, April 17. No AM 4K or Early Childhood. #mondovipride

The School District of Mondovi is running 2 hours late today, Friday, March 10.

Mondovi Schools will be closed on Wed. and Thurs. Friday is teacher in-service and Mon. is a scheduled day off. Trimester 3 starts Tues. February 28.