It's time for 4K Round-Up #mondovipride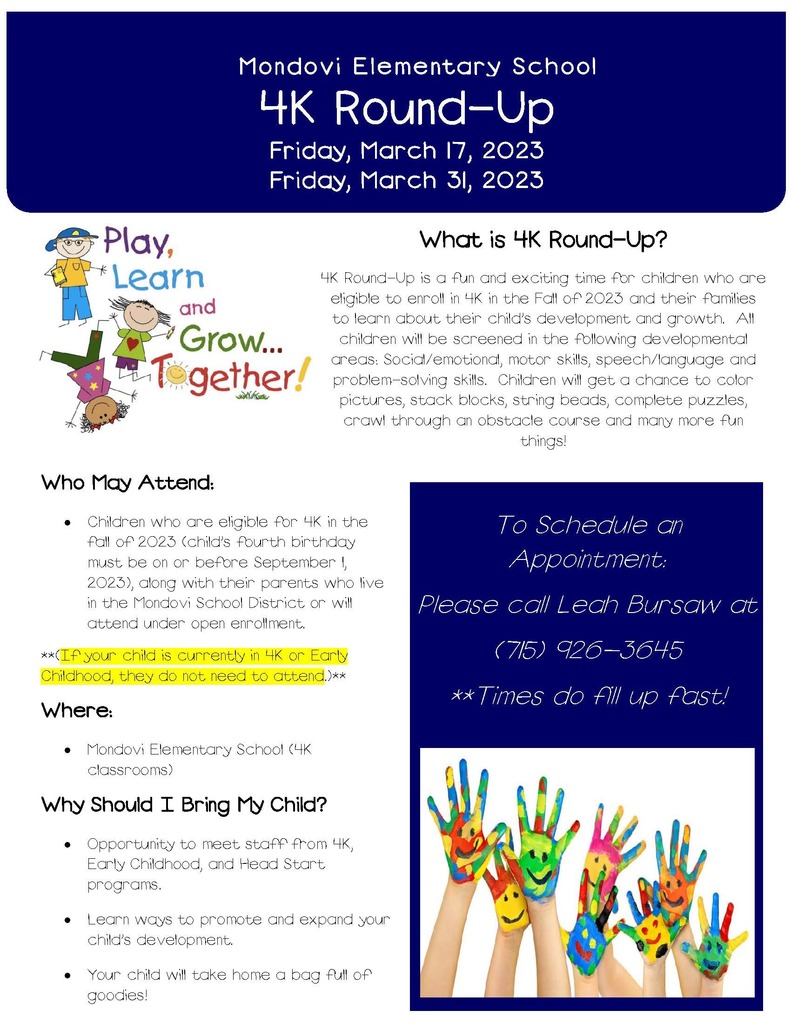 Open enrollment application period for 2023-24 school year opens Feb. 6 MADISON — The Wisconsin Department of Public Instruction announced today the online application period for the Public School Open Enrollment Program for the 2023-24 school year opens next week. Beginning Feb. 6, 2023, and running through April 28, 2023, parents and guardians can apply to send their children to any public school district in Wisconsin during the 2023-24 school year through the open enrollment program. Application materials and additional information on the program are available on the DPI's website. Districts are required to notify applicants by June 9, 2023, on the status of their open enrollment application. Transportation to and from a nonresident school, in most circumstances, is the responsibility of the parent or guardian. However, some school districts may provide partial transportation. To assist in submitting open enrollment applications, a directory of public school districts is available on the DPI's website. Additional information from an open enrollment consultant is available toll-free by calling (888) 245-2732, or emailing
openenrollment@dpi.wi.gov
. The Public School Open Enrollment program is funded by state general equalization aid transfers between sending and receiving school districts, with the transfer amount calculated on statutory provisions. For the 2022-23 school year, the transfer amount is an estimated $8,224 per student, or $13,076 for students with disabilities. Resident districts cannot deny a student's open enrollment application for cost reasons. For more information on the open enrollment program, visit the Wisconsin DPI's webpage.

Update - School is Canceled today. School is running 2 hours late today, 1/11/23. No AM 4K or Early Childhood. No breakfast today.

The School District of Mondovi is canceling all afterschool activities tonight due to the weather and road conditions. Buses will load and depart at the regular time.

Tonight, there will be no student activities after 5:30 PM. Also, the School District of Mondovi will be closed on Thursday due to the severe weather. The first day of the holiday break is Friday. There will be no AM or PM activities or events on either Thursday or Friday due to the expected weather and road conditions, the school buildings will be closed. Please enjoy a safe, healthy, and happy holiday break. School will be back in session on Monday, January 2, 2023. #mondovipride

Do you want to make a difference? Ever thought about running for school board? Here's your chance. It's time to start thinking about the Spring Election. There are 2 seats up for election in Spring 2023. Notice of Candidacy must be filed by 5:00 PM January 3, 2023. #mondovipride

On Thursday, December 8th from 8:45am-11:00am, all the Buffalo County 10th grade students from Alma, Cochrane-Fountain City, Gilmanton, and Mondovi School Districts will be attending a prevention morning with two important sessions at Mondovi High School. #mondovipride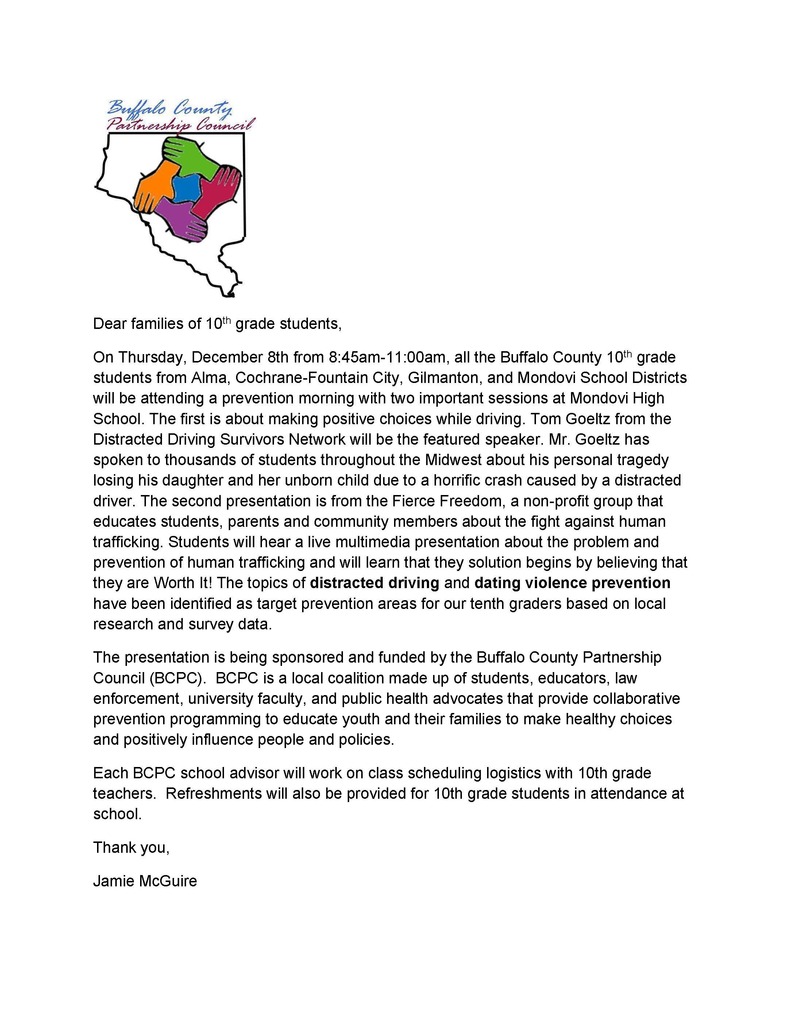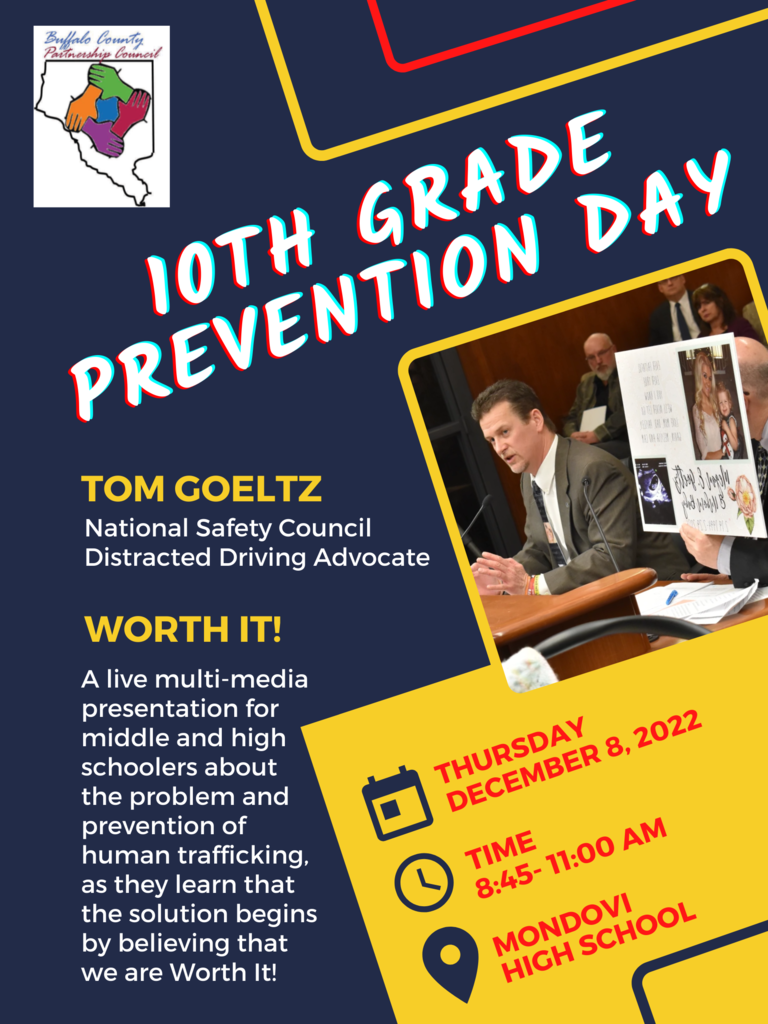 There will be several police officers at school today for some staff training. #mondovipride


***WAYS TO WATCH STATE FOOTBALL*** - NTEC Cable - Bally Sports Network: City Cable Customers Channel 25 sd or 125 HD, NTEC Rural Cable Customers Channel 35 or 235 HD, - Online - Bally Sports app with registration and cable system authentication OR digitally on Bally Sports Wisconsin Plus through subscription to the service. To subscribe, visit ballysportsplus.com. - Satellite - Check your guide for Bally Sports Wisconsin


Thank you Gilmanton School District for your support. #mondovipride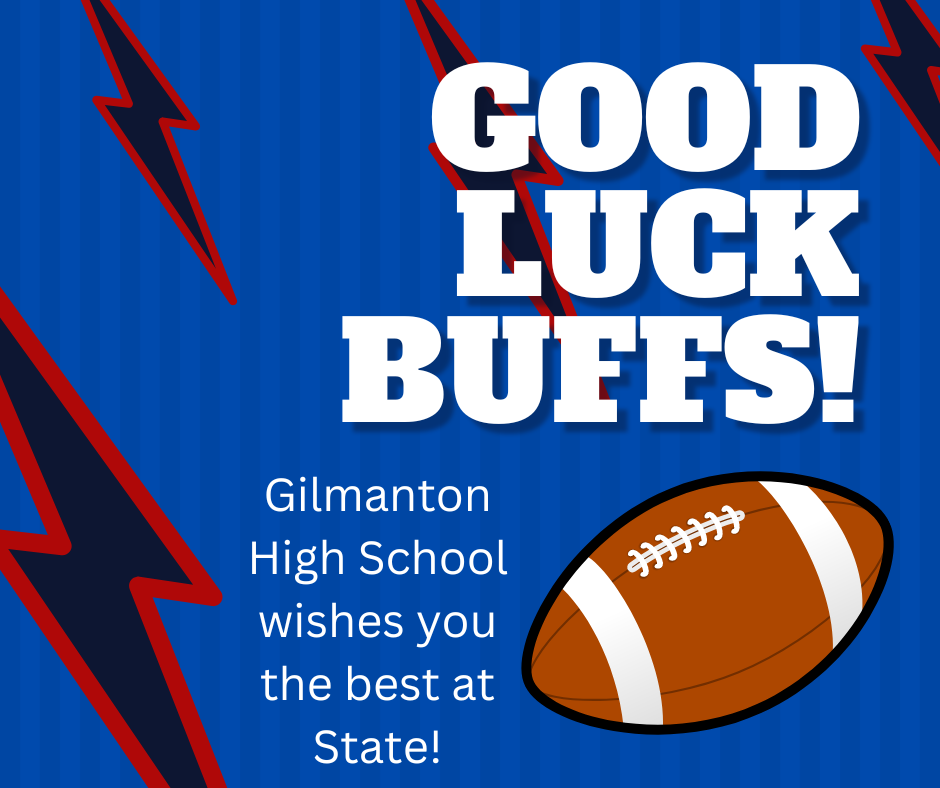 Football Fan Bus: Fans can sign up in the MS/HS office for a fan bus to the football game on Thursday. The cost is $5.00 (due when you sign up). Fans must sign up by noon Wednesday. Students 6th grade and under must be accompanied by a parent/guardian. The bus will depart at 8:15 Thursday morning. Please note: Tickets must be purchased electronically per the WIAA (
https://gofan.co/app/school/wiaa2
). Proof of ticket purchase must be shown by riders prior to boarding the bus. #mondovipride

The School Board meeting that was scheduled for Wed. Nov. 16, has been rescheduled for Wed. Nov. 30. #mondovipride

SCHOOL DISTRICT OF MONDOVI Congratulations to the Mondovi High School Football Team for advancing to the WIAA State Division 6 Championship Game at Camp Randall Stadium, this Thursday, at 1 PM! 1990 was the last time the Buffaloes made it to the State Championship Game, and to accommodate the community support, there will be no school for students this Thursday, November 17, 2022. Parents, please plan accordingly. Information for Families/Community: Pep Rally/Team Send-Off: Wednesday, 9:05 AM in the Large Gym Game Date: Thursday, November 17, 2022 Opponent: Stratford High School (10-2 record) Game Time: 1 PM, Gates will open no sooner than 12 PM. Tickets: Only available online. Tickets cost $11 each and are paperless. Your phone will be your admission ticket. See the WIAA Flyer for more ticket information or click on this link:
https://gofan.co/app/school/WIAA2
Parking and Gate Entrance: There is absolutely no parking on Breese Terrace or Monroe Street. Any vehicles parked on these streets will be towed and impounded. Spectators driving separately should research parking prior to going to the event. Mondovi Fans will enter Gate 10, at the SouthWest Corner of the stadium. Additional Spectator Information: Posters/Banners are allowed but must be in good taste and not blocking other spectators' view of the game. No confetti is allowed. Noisemakers are permitted except for whistles, milk jugs, coffee cans, airhorns, and vuvuzela horns, e.g. any noisemaker which interferes with the orderly process of the event may be removed. Use of noisemakers during action is prohibited. Laser pointers are not allowed and will be confiscated and the fan removed and fined $100 (Dane County Ordinance). No fans are allowed on the field at any time during or after the event. No Carry-Ins of the following will be allowed: bags/totes larger than 8.5"x11"(backpacks, large bags such as gym bags, tote bags, duffel bags, large camera bags, luggage), coolers of any type, any food or beverage items, containers, thermoses, strollers, baby carrier seats, laser pointer, confetti, weapons, inflatables, laptops, video recorders, instrument cases, or other items deemed dangerous or inappropriate. Anyone with these items will be turned away at the gates, without refund. Concessions: Camp Randall Stadium has permanently transitioned to cashless transactions. All concessions purchases must be made using a major credit card, Apple Pay or Google Pay. Fan Buses: We will be providing Fan Buses at the cost of $5 per person. Fan Bus Riders must show that they have already purchased their electronic tickets before loading the bus. To reserve your seat on a fan bus, please call (715-926-3656) or email (
sheike@mondovi.k12.wi.us
) Sara Heike in the MS/HS Office prior to noon on Wednesday. The number of Buses is yet to be determined, but it is limited to the number of drivers available. Payment of the $5 (Exact Change ONLY) must be made prior to Noon on Wednesday, otherwise your seat will not be reserved. 8:15 AM: 12:00 PM: 3:00-3:30 PM: 7:00-8:00 PM: Fan Buses Depart from Mondovi High School (Jackson Street). Arrive at Camp Randall Stadium - Drop-off on Breese Terrace Gate 10 Fan Buses Departure from Camp Randall Stadium - Pick up at North end of the stadium on Breese Terrace, Near Gates 6, 7, 8. Fan Buses Return to Mondovi High School Welcome Back Celebration: The team will be staying in Madison on Thursday night and returning to Mondovi on Friday Afternoon. There will be a welcome back celebration scheduled for Friday, November 18, 2022, at 2:45 PM - Large Gym. The school will communicate any changes or additional information that might become available as the week progresses. Thank you for your support!


Mondovi vs. Darlington WIAA Football Level 4 Tournament Game on Nov. 11, 2022 GAME TIME: 7:00 p.m. The gates will open at 6:00 p.m. ADMISSION: Ticket price as set by the WIAA is $7.00 per person. Persons under the age of two (2) will be admitted for free. Two ticket lines will be provided for people purchasing a ticket without correct cash. Two express lines will be provided for people purchasing a ticket with correct cash. SEATING: Mondovi is designated as the home team and will be located on the West sideline. FAN CONDUCT: Noisemakers may be allowed with some restrictions - No vuvuzela horns. o Airhorns, whistles and devices which simulate gunfire are not allowed. (Cannons, cap pistols, etc.). o Noisemakers may not be used during playing action. o Noisemakers such as cow bells are not prohibited unless they interfere with the orderly progress of the event. Game officials may request they be removed. Game management may also remove noisemakers if they find them excessively loud. CONCESSIONS: Concessions will be provided by the Wisconsin Dells Football Booster Club. GAME LOCATION: The game will be played at Wisconsin Dells High School located at 1501 Brew Farm Road, Wisconsin Dells, WI. LIVESTREAM: The game will be livestreamed on the SDWD Athletics Page on YouTube:
https://www.youtube.com/channel/UClLROz48bfrksaYTJJghntQ
#mondovipride

Football Fan Bus: Fans can sign up in the MS/HS office for a fan bus to the football game on Friday. The cost is $10.00 (due when you sign up) and includes the price of the ticket to the game. Fans must sign up by 3:15 Thursday. Students 6th grade and under must be accompanied by a parent/guardian. Plan on the bus departing at approximately 4:15 on Friday. If it is determined that there are not enough people signed up to run the fan bus, a message will be sent out canceling it and money will be refunded. #mondovipride

The Level 4 playoff game on Friday will be live streamed by Wisconsin Dells, and will be aired on the NTEC Cable Channel 98 as well.
https://www.youtube.com/channel/UClLROz48bfrksaYTJJghntQ
The link is also posted on the BuffaloTV page on the schools website for easy access. GO BUFFS!!!